Our annual car show occurs on the first Sunday in June.  We are planning to have the show this year!
Sunday June 4th, 2023
RSVP on Facebook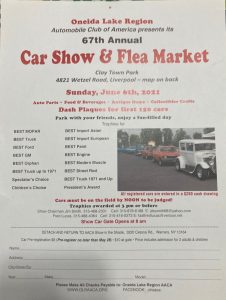 *** The 2023 Show Flyer is being made now and will be posted as soon as it becomes available! ***

Thanks for those who attended the 2022 show!  We appreciate your support!
Archive info:
The show scheduled for June 7th 2020 was cancelled due to the COVID-19 pandemic. Park management stated the park was closed, and was for the summer.