Our annual car show occurs on the first Sunday in June.  We are planning to have the show this year!
June 6th, 2021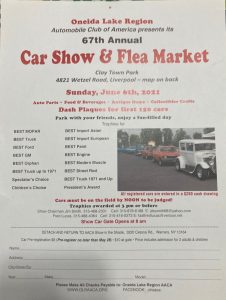 The show scheduled for June 7th 2020 was cancelled due to the COVID-19 pandemic. Park management stated the park was closed, and was for the summer.

Thanks for those who attended the 2019 show!  We appreciate your support!
Archive info:
RSVP on Facebook